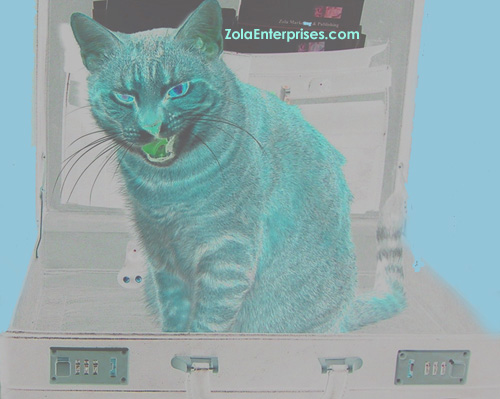 ZolaEnterprises.Com On The Edge Ads & Entertainment
Murder in Missouri. Independence Avenue Killer. Missouri Serial Killer. A Murder never convicted. Serial Killers that got away due to lack of DNA or too little physical evidence. Killer Still At Large. KCMO News From Kansas City Missouri Archives.
KCMO Police Department seems to say no physical evidence to prove this man Thomas Bogart to be the Independence Avenue Killer but, Thomas seemed to have known all the victims. Even if Thomas was said to have been a major suspect in the killing of several women in Kansas City Missouri there seemed to be no hope in seeing him locked up and caught. Kansas City Prostitutes bodies were found in the Missouri river with some being said to have been cut into parts. Thomas is very violent and has a past record with the police department. Homicide detectives in Independence, Missouri asked the the survivor of the murder attempt that wrote this post if she knew anything about the other girls or could help to link him to these murders back in 1996. She even got a call from a girl that later was found dead in the river.
First I will tell you about the serial killer that is called the Independence Avenue Killer or in other words I will speak of the killings and time frame that the bodies found in the river occurred. In October of 1996 Christy Fugate's body was found in the Independence, Missouri river. Her body was found in the river on October 10th of 1996 in Lafayette County. The serial killer is also called the Lafayette county serial killer or some may look for him under Lafayette County serial killers. None the less when he was active it was a busy time for killing young women in Missouri. Five months after the body of Christy Fugate was found in the river they also found the body of Sherri Livingston.
Only 3 short weeks after Sherri Livingston's body was recovered from the river they found yet another body in the Independence, Missouri river. The next victim of this serial killer was Connie Wallas Byas. The very day after finding Connie Wallas-Byas's body in the river they found the body of Linda Custer in the river. All were found in the Independence, Missouri river dead. The killings were brutal as you can imagine. Two weeks later the body of Chandra Helsel was found in the river. It did not stop there for sadly yet another life was taken in 1998. The body of Tammy Smith was found in the river in April of 1998.
The girl that survived what is thought by us and others to be a serial killer in Missouri spoke to one of the girls before her body was found. This victim was scared of the man in question and it was known that he had known and been stalking every one of the victims in the past. The victim spoke to the girl that gave us this article on the phone just about a week before she had disappeared. After the disappearance of Tammy Smith her body was found in the Missouri river.
The women listed above were all prostitutes with the exception of the survivor whom gave us this article. The survivor of the man in question or thought to be serial killer was contacted by one of the victims in hopes that she could help her from being killed. She was very scared and told the girl that he was very dangerous and had been stalking her by calling and even trying to get into her home. We believe the victims were beaten badly and bodies were found naked and dead in the river.
The last victim got this girls number and later called her for help. We will call the survivor Hilary just so she is not with no name. This may or may not be her actual name but, it is what we are going to name the survivor of this suspected serial killer. Hilary used to play in a garage type band and had been at a party where she had seen Thomas. He gave her a bad feeling the first time she even saw him. He seemed to have a very violent temper and the way he spoke to the last victim and other girls at the party was very shocking to Hilary. To treat anyone in such a way is just inhumane. Sadly Hilary could not help or hide the victim due to the fact that Thomas got to her first. All Hilary could do at the time of the call was to calm her down and try to talk her into calling the police. I believe that the victim was too scared to call the police since they had not been able to help with this case in the past.
The man that they questioned Hilary then started stalking Hilary. He thought that she knew too much and was afraid she could link him to the murders of the girls listed above. Around August of 1997 after other events we shall later speak of the event listed below took place.
Hilary was on her way home with a friend driving her from the club when they saw a car following them. This took place in Springdale Lake Estates around August 24th of 1997. When they turned around to look the driver and car was Thomas Bogart or could be looked up as Thomas Bogert. There could be more than one person with the same name so this does not mean all men with that name are serial killers in (FROM) Missouri of course. Thomas chased them as they were trying to get to the Belton Police Department for help. They were going around 95Mph when his car hit the back of theirs. This caused their car to hit a telephone pole and crash. This was a major accident that took place in Springdale Lake Estates (Belton, Missouri) Hilary's friend was pinned in the car and could not get out. Also could not easily be taken out of the car so that could have saved this persons life in a way. Hilary was tossed out through the window by the impact and slide on her back for what seemed to be a great distance. She was conscious the entire time and even heard the skin being ripped and the head hit with a cracking sound. She was bloody and in great pain as Thomas picked her up out of the road and put her in the back floor board of his car. Since she was a bloody mess and dying he drove her to hospital. We feel he did this so he could have a reason to leave the crime scene and later paint the car he used to attempt to kill them with.
As he drove her to the hospital he was yelling to her that this was all her fault he had to kill her friend for running from him with her. She was alert and awake the entire time but in a lot of pain from all the glass and cuts and impact of hitting the concrete after flying through the windshield at a speed of that sort. Hilary's eyelids were cut up and her face had glass and cuts all over it but, she could still see. She was unable to move but aware by the way her head was placed that she was then at the hospital. She noticed a delay of him taking her in for help so she came to the idea that he was waiting for the final victim to die. She then slowed down her breathing as much as she could and tried to not moan so he would assume she had died. Not long after that he took her out of the car and carried her into Research Medical Center. He took her into the emergency room and placed her in the arms of a caring nurse. They did not have the trauma unit that could tend to her as well as the one at the Kansas City hospital in Kansas City, Missouri so life flight took her there a bit after they tended to her the best they could.
After life flight took her to the hospital in Kansas City they took the glass out of her head the best they could and stitched her up. Her liver was badly damaged and her head was cracked open from top to bottom. She was in a great deal of pain but, these wonderful people helped to get her on the way to recovery. Her family was there to see her and was also a great help in all this. Sadly Thomas was even then still stalking her and he even went to the hospital to see her. Since they would not let anyone but family in due to her condition he had to try numerous times. The scary thing is that he did manage to talk his way in and made it in to see her a few times. This was a very scary event for her and she knew that he wanted to finish her off. He spoke to her of how he saw a spirit or guardian catch her in the air then let her drop with less of an impact. In ways she felt something similar happen but, was unsure if that was really possible. The fall and flying of that wreck was not like anything she felt in her life so it felt strange anyway. When she felt able to speak a bit better she told the nurses and staff that the man was not to get in. When she would not see him he was scared she would tell that he hit the car and also what she knew about things from talking to the last victim before she turned up missing.
Thomas was very angry that she would not see him or let him in so he could know what was going on with her condition. We feel he wanted to be there when she died or to kill her. She however was lucky and lived through this all with the help of the Hospital and Police Department in Kansas City, Missouri. After threatening calls to Hilary by Thomas the staff put her under what was called a black out. That meant that nobody except a few people (her family and close friend) were allowed to call or know of her condition. This was to make anyone else assume that she had passed away or moved on. This was a great protection but, when she was laying in the hospital so long it was still very scary. To not be able to defend yourself and has a suspected serial killer after you is a very horrifying thing.
Hilary was in hospital about a month and in real bad shape. Her head was stitched from top to bottom. Her liver was bleeding and tore badly. She lost all the skin on her back from sliding and at that time he was still calling her making threats. Of course the hospital and cops helped hide her in ways which I am sure saved her life. When she got out her dad helped hide her but Thomas would go by often pounding on the door and yelling loud for her to open it.
In the past Hilary heard Thomas talking about how the other girls had upset him so much. Prior to the above incident Thomas had seen Hilary walking home from a store in Belton, Missouri and had talked her into him giving her a ride home. She thought he was just doing this to try to find out what she knew. Hilary planned to take the ride home and speak like she knew nothing. She was hoping this would make him leave her alone. Sadly he had a violent mood swing and started beating her in the head with his fist and yelling at her. The victim did mention to Hilary in the past that some of the girls he met off a singles chat line in Missouri. I think she said it was NIGHTLINE SINGLES or something similar to that name. Around 1996 Thomas Bogart worked as a Auto Mechanic. In the past it is believed that he has even stopped cars and got out to fight the other drivers due to his bad temper. He is heavy set with blue eyes and dark black curly hair. He could have lost weight or something but about 11 years ago he looked that way. As of now we do not know if he is even still in Missouri. Last known he was in Independence living in a duplex in 1996. Around late 1997 Hilary left Missouri as advised since this man found she was still alive and kept stalking her. Funny thing in finding past papers from the hospital it seems it was on the very day years later that the hospital papers turned up. Seems even the MO hospitals have type errors. grin. funny Hilary was spelled Hillary in the hospital records. Maybe in ways Hillary is more common on spelling and so most Americans spell it as so after Bill Clinton was president due to the fact Hillary Clinton was then a famous first lady. Hilary lived in Texas about a year less than stated but sure seems like many decades in.
We can not say where the survivor is or her actual name and details. It is very important to never give out information on survivors of suspected serial killers. This girl is healed and other than having back pain at times and a few problems that are considered very minor to her she is doing as well as can be. In ways her heart is thought hurting from the fact that she could not stop the killing of the victim that she was trying to help. I guess other than that you can say that most of the past events of this have not effected her in ways that you would think.
I can only say the Police Department can look up phone records to see where calls were placed from victims ect. They however then did not have the DNA yet seemed to know and watch Thomas very close since he knew all those he murdered. Some cases are closed and some are pinned on others to close cases maybe. However this case is on that I and others whom I shall not mention may not so easily be willing to hush or let things go unsolved. If we shout loud enough maybe we can be heard. It looks bad for the cops to have a case open so many years and unsolved murders by serial killers and mass murders. With dna now they can even find DNA from the past maybe in old cars he may have had victims in as well as other resources. As you may watch CSI or CSI Movies and learn more about Crime Scene Investigations and Murder cases now being easier to close maybe old murder cases should be reopen for investigation. Even if they did not do well with CSI in the past and other Homicide Officers could not get enough evidence in dna does not mean that the officer or officers that may reopen a murder case of such Missouri serial killers or mass murders would have the same closure to cases.